About Us

NLI (NEWLONG INDUSTRIAL CO., LTD.) is the plant maker which has fully contributed to the development of the packaging technology since its establishment in 1941. It has developed the packaging system needed for the various manufactured goods including foods, daily necessaries, fertilyzers and chemicals, thus supporting all the Japanese industries through "Packing".
Its overwhelming market share of 95% for special industrial sewing machines, 90% for bag making machines, and 80% for automatic bagging machines has no equal in Japan.NLI is the one of the biggest manufacturer in the world market as a matter of fact.What has contributed to the development of the company to such a reliable position is its capability to identify and meet the most urgent requirement of the age. The company is ready to meet the ever more advanced and diversified industrial needs of the future as the pioneer of the packaging industry.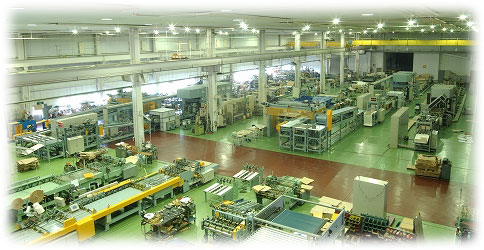 | Home | | Products | | About Us | | Contact Us |

Copyright (C) NLI (NEWLONG INDUSTRIAL CO.,LTD.) All Rights Reserved.