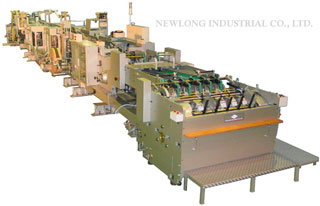 œPhotograph is model BM5216
Valve Patch

Cut-off Length

80 - 220mm

Paper Roll Width

100 - 350mm

Valve Patch Roll Diameter

Max.1,100mm
@
FEATURES

œ

The frame traverser, bottom width creaser and bottom former are numerically controlled (option).

œ

The auto-inspection system detects double-fed or mis-aligned tubes, front/back of a tube, correct grip of valve sheet, inner bottom patch and bottom patch, presence of a valve sheet, and correct bottom formation.

œ

The bottom, after opened, proceeds to the bottom forming unit while it is held vertically so that the operator can make necessary adjustments easily directly facing the opened bottom.
Machine Specifications

Model

BM5216

Speed

MaxD200 bags/min

Bag Length

340 - 940mm

Tube Length

450 - 1,160mm

Bag Width

300 - 600mm

Bottom Width

70 - 160mm

Width of Opened-out Bottom

180 - 380mm

Distance between Bottom Center

270 - 780mm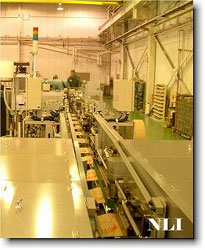 œ
Photograph is model B
M5216